Reliable, solid, characterized by certified quality and high power, discover the best equipment for your kitchen.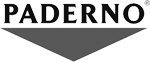 Everything you need for the creation of your dishes, with the security of consistently excellent quality.

Bring excellent need as much quality in the mise en place your trust in a historic brand, making the best even in the presentation.